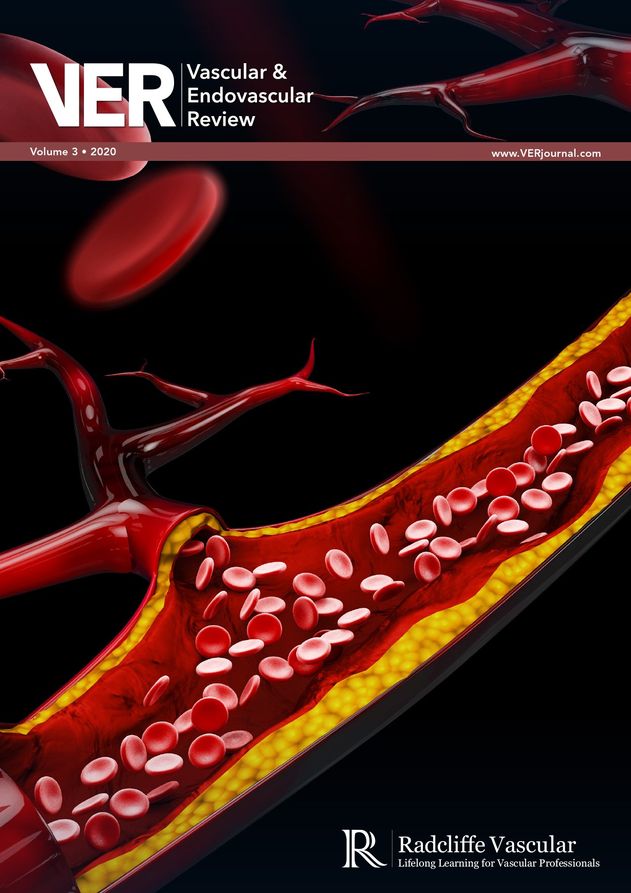 Dr Stephen Black and the Editorial Board present Volume 3 of Vascular and Endovascular Review (VER).
This volume includes a range of editorials, review articles and case reports focused on current topical issues in vascular and endovascular disease. Highlights include reviews on 'BEST Endovascular Versus Best Surgical Therapy in Patients with Critical Limb Ischemia (BEST-CLI) Trial' by Raghu Motaganahalli et al., 'Catheter Interventions for Acute Deep Venous Thrombosis: Who, When and How' by Efthymios D Avgerinos et alf and 'The Role of Wearable Technologies and Telemonitoring In Managing Vascular Disease' by Dr Viknesh Sounderajah et al.
VER is always seeking reviews and opinion articles from leading figures from across the community.