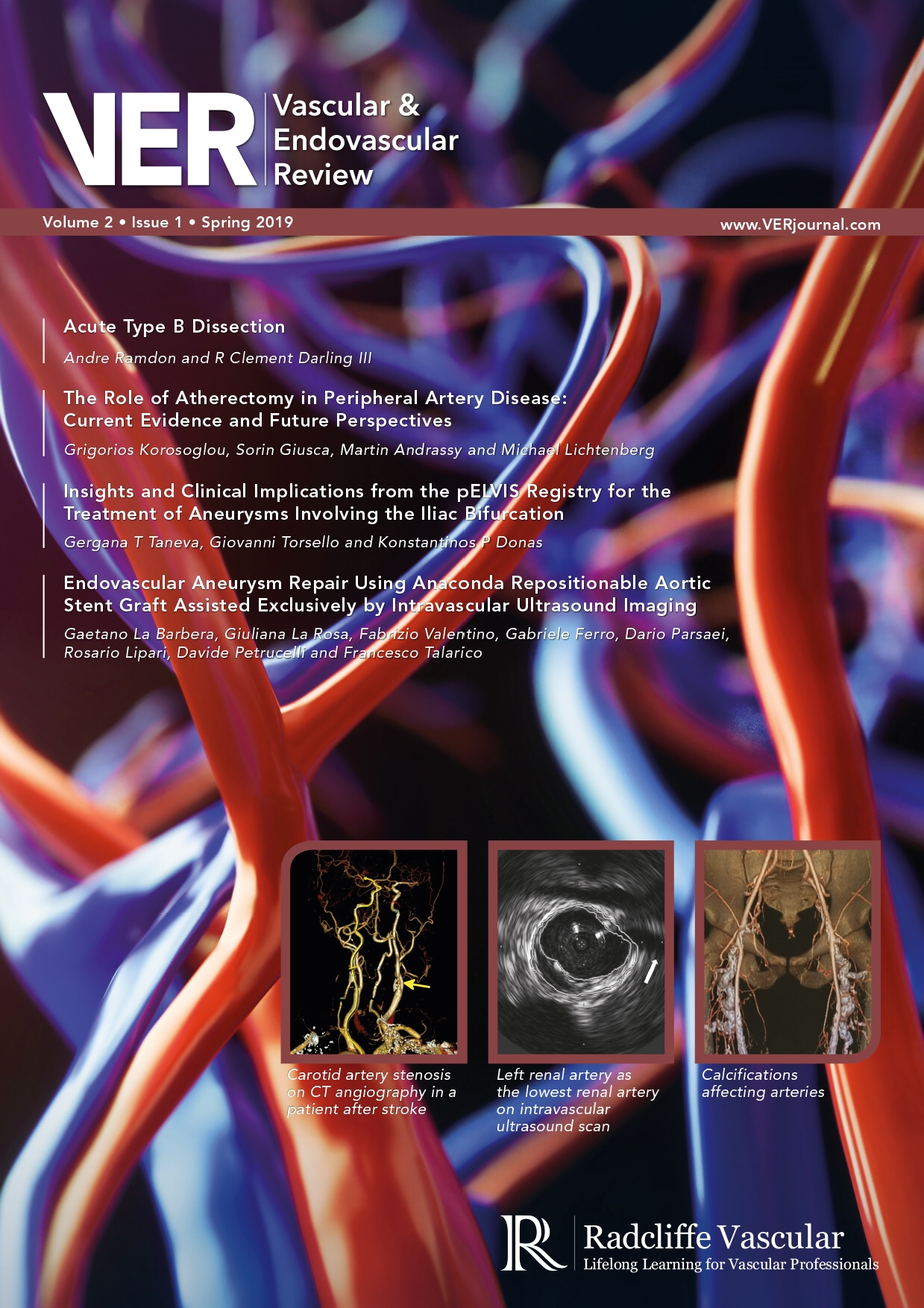 It is with great pleasure that we introduce to you, our readers, to the first issue of Vascular & Endovascular Review (VER) for 2019. This issue features a range of articles on major areas of peripheral artery disease, aortic and carotid, as well as case reports, from renowned experts.
We have four articles in the peripheral artery disease section, including below-the-ankle angioplasty, insights and clinical implications from the pELVIS Registry for the treatment of aneurysms involving the iliac bifurcation, the role of atherectomy in peripheral artery disease and a historical overview of vascular allografts transplantation.
Our aortic section features articles on alternative access for transcatheter aortic valve implantation, acute type B dissection, endovascular aneurysm repair using anaconda repositionable aortic stent graft assisted exclusively by intravascular ultrasound imaging and the fate of the superior mesenteric artery in fenestrated endovascular repair of complex abdominal aortic aneurysms.
We also have an article on carotid artery stenosis in our carotid section, and finally, we present three case reports, including a case of Mönckeberg's arteriosclerosis in a young man with bilateral lower limb disabling claudication.
We hope you enjoy the reading this latest issue of Vascular & Endovascular Review.
---