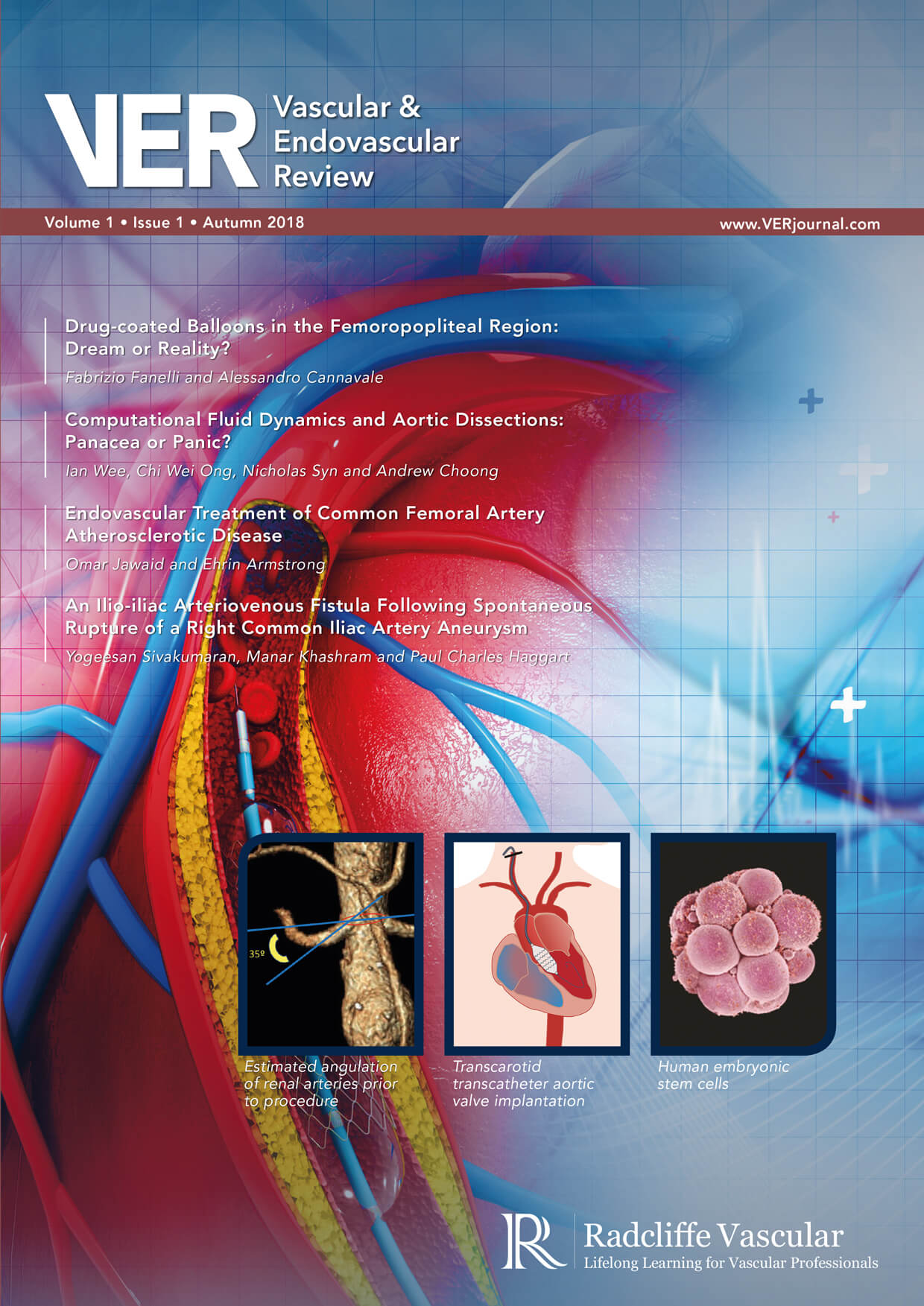 Welcome the first issue of VER. The journal aims to provide vascular interventionists – whether they be interventional radiologists, angiologists, vascular physicians, cardiologists or vascular surgeons – educational and informative material as a resource to keep their practice up to date.
This issue comprises a range of reviews and case studies focused on current topical issues in vascular and endovascular surgery. There are three articles on peripheral artery disease, including drug-coated balloons as an important innovation and established technique in the treatment of the atherosclerotic disease of the femoro-popliteal region, stem cell therapy for vascular disorders and the endovascular treatment of common femoral artery atherosclerotic disease.
There are also articles on carotid access for aortic interventions, computation fluid dynamics and aortic dissections and advances in surgical techniques improving outcomes in varicose vein treatment. We have case reports on acute renal failure 4 months after endovascular aneurysm repair and bilateral renal arteries parallel stenting "chimney technique" (CH-EVAR) and on an ilio-iliac arteriovenous fistula following spontaneous rupture of a right common iliac aneurysm.
The Editorial Team and Publisher hope you find this issue of VER valuable.
---